Sofia Josefina Pehrsdotter Aidanpää, emigrant no:2596
<![if !vml]><![endif]> Born: b.1858-12-20 , Koivukylä village, Hietaniemi parish, Sweden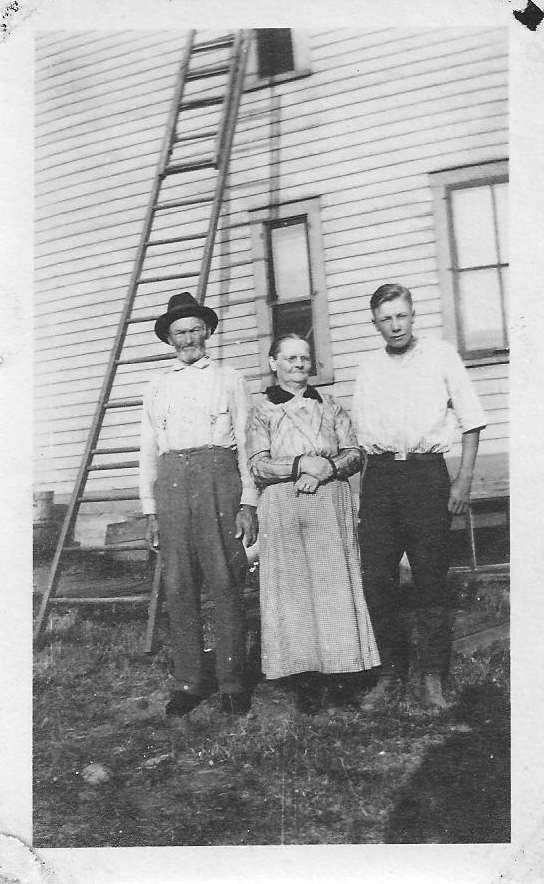 Husband: Otto Rahkola b.1850-04-09 d. 1934-06-02
Died:. 1935-11-06, Hancock MI, USA
Children:
Anna Sophia Rahkola b.1884-05-22 d.1940-02-06 Fam 15
Emma Teresia Rahkola b.1887-06-24 d. 1975-06-18 Fam 16
Lydia Rahkola b.1890 d.1921 Fam 17
Mayme Rahkola b.1892-12-11 d.1979-05-13 Fam 21
Marvel S Rahkola b. 1893 died young
Dagmar Rahkola b. 1896 d.1976-02-02 Fam 18
Esther L Rahkola b.1899 died young
Viola J Rahkola b.1901-06-29 d.1952 Fam 19
Edna E Rahkola b. 1901-06-29 d.1949 Fam 20
On the picture Sofia Josefina, her husband Otto Rahkola and maybe John Olof Aidanpää.
More details Fam 15-23 Take a look

Source: Fredrik Mattsson Sweden